Strategic Role
18 April 2017 | Reporter - Komnas Perempuan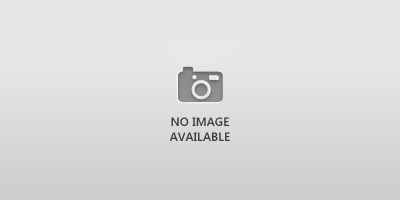 Photo Description
The function and strategic role of Komnas Perempuan
In carrying out its mandate, Komnas Perempuan assumes the strategic roles of:
Monitor and reporter of gender based violence, human rights violations and developments to the situation regarding the fulfillment of survivor's rights,
Resource center regarding women's human rights and violence against women,
Initiator of change and policy reform and formulation
Negotiator and mediator between the State, communities of victims and communities of women's rights activists, emphasizing the State's responsibilities in ensuring the fulfillment of human rights.
Facilitator of networks at local, national and international levels regarding the importance of the prevention of violence against women and increasing capacity related to the handling of cases of violence against women.
Our work:
In carrying out its role of fact finding, monitoring and documenting violence against women and violations of women's human rights Komnas Perempuan has produced monitoring reports in a number of conflict and post conflict situations. Reports include those regarding: conflicts pertaining to natural resources, social, religious and armed conflicts, the killings of 1965 and the May 1998 tragedy. Komnas Perempuan also monitors discriminatory government policies that operate under the name of morality and religion and are detrimental to women's rights. It has been found that as of August 2016, 421 discriminatory policies are operating across Indonesia. Monitoring focuses on vulnerable and marginalized groups of women such as; impoverished groups, women in correctional facilities, women in any of the stages of migration, followers of minority religions and women refugees and IDP's. All of the monitoring carried out involves participation from civil society and communities of victims.
Komnas Perempuan has produced a wealth of documents that are based on detailed research and are often used as references by academics, civil society, the Indonesian state and foreign governments. These documents include the:
Map of Violence against Women,
Map of the Vulnerability of Women Human Rights Defenders (WHRD),
Four Decades of Violence against Women (1965-1998);
Annual Notes on Violence Against Women,
15 Forms of Sexual Violence,
One initiative of Komnas Perempuan is to build the quality of gender studies and research in Indonesia by providing a space for academics, researchers and activists where they can combine their knowledge through a regular conference called Knowledge from Women.
In the interest of awareness raising and increasing the efforts to prevent and eliminate violence against women Komnas Perempuan rallies community support through its campaigns which include the 16 Days of Activism against Gender Based Violence Campaign (16 HAKtP): an international campaign which takes place annually in Indonesia and sees hundreds of events held to raise awareness and work towards ending gender based violence.
Komnas Perempuan's advocacy for law and policy reform is directed at the Government, Legislature and Judiciary. Through this advocacy Komnas Perempuan pushes for the creation of legal frameworks which incorporate protection, enforcement, fulfillment and the advancement of women's rights. Komnas Perempuan along with its strategic partners have played an active role in pushing for the creation of the Elimination of Domestic Violence Act (UU PKDRT); the Protection of Witnesses and Victims Act (UU Perlindungan Saksi dan Korban), and the ratification of the Convention on Migrant Workers and their Families.
At this time Komnas Perempuan is advocating for the passing of the Elimination of Sexual Violence Bill (RUU PKS) the Protection of Domestic Workers Bill and the ratification of the ILO Convention 189. Komnas Perempuan also plays a strategic role as a Related Party in a number of Judicial Reviews that are heard in the Constitutional Court, examples of these cases to date include the Pornography Act, Marriage Act and the Judicial Review related to the Indonesian Criminal Code which is currently underway.
Komnas Perempuan has devised a number of recovery mechanisms which can be implemented by various parties (both State and community based) and is actively pushing for the formation of a Witness and Victim Protection Institute and a Women and Child Protection Unit within the Police Force.
Recovery mechanisms created include: integrated services for women victims of violence, community based recovery systems, an integrated justice system for the handling of cases of violence against women and memorialization or symbolic recovery for past human rights violations.
In regards to developing networks to increase cooperation surrounding the protection, enforcement, fulfillment and advancement of women's human rights. At the national level Komnas Perempuan has succeeded in: developing a Human Rights Assembly alongside the three NHRI's as a mechanism for accountability and Nfor optimizing the follow up of the recommendations of the NHRI's, forming a national inquiry regarding indigenous cultures in their traditional lands, signing an MoU with various strategic institutions (including education, legal and government institutions) and building a national preventive mechanism for the prevention of torture.
Komnas Perempuan has become a part of the movement for the elimination of violence at the regional and international levels, becoming a reference for a number of other Asian nations as a model of a women's institution and human rights mechanism working on the issue of violence against women. The reports of Komnas Perempuan are adopted and used as recommendations by various UN committees, these include CEDAW, CAT, the Universal Periodic Review, ICCPR and ICESR. Komnas Perempuan is contributing to the development of the regional human rights mechanisms of ASEAN and is continually building links at the regional level.